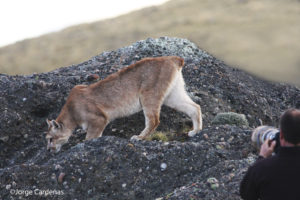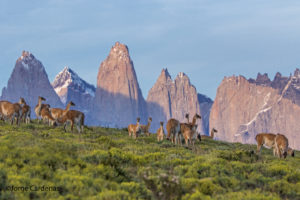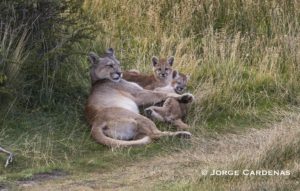 Journey with us to southern Chile, and visit one of the most famed parks in the world, Torres del Paine, renowned for the most breath-taking landscapes in the world along with a diversity of species and wildlife unique to Patagonia.
From glaciers, to mountains, to the famed rolling grassy hills of the Patagonia steppe, Torres del Paine national park is approximately 181,000 hectares of varying and stunning landscapes
Along with the spectacular scenery, we guarantee sightings of one of the most cryptic cat species in the world, puma concolor, better known as the Puma or Cougar. Witness these magnificent cats roaming the hillsides in search of their favorite prey, Guanacos. Feel the excitement rushing through your veins, as we approach these majestic predators on foot. Nowhere in the world can you get as close to big cats on foot as you can in Torres del Paine.
The 6,200-hectare ranch connected to Torres del Paine national park, Laguna Amarga, is the anchor for the majority of the puma searches. This gives us the freedom to walk off trail, which is not permitted within the park. (NOTE: This requires a certain level of fitness. There are very few drivable trails on the ranch.)
All tours are customized to your specific needs; therefore options and prices vary depending on the accommodations and number of days you wish to be in the presence of these amazing animals. Each tour does require a minimum of 3 days.
We offer tours all year round but as space is limited on the ranch during the high season (October to April) please make your reservations and inquiries well in advance.
So don't miss out! Come join us for one of the most unique experiences of your life!